Geox says raw material prices to hit margins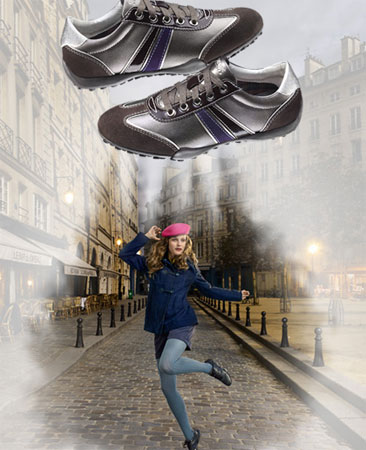 Geox Respira
MILAN, Nov 12 (Reuters) - Italian shoemaker Geox (GEO.MI) warned on Friday that higher raw material prices and negative currency trends would hit margins in the first half of 2011 and predicted a fall in 2010 results, sending its share price lower.
"Trends in currencies, raw material prices and labour costs in supplier countries, suggest that margins will come under pressure in the first half of 2011", Geox, known for its "no-sweat" shoes, said in its nine-month results statement.
Shares in Geox were down 7.7 percent at 3.78 euros by 1442 GMT, having earlier touched 3.75 euros.
"It's a disaster, both indicators and outlook were absolutely unexpected," a trader said.
"Furthermore, competitors like Tod's went very well," he added.
In the first nine months of 2010 sales at Geox, whose market value is half that of Tod's (TOD.MI), declined 5.6 percent to 736.5 million euros ($1 billion).
Sales picked up 1.1 percent in the third quarter after being under pressure in the first half of the year, but looked weak in comparison with Tod's double-digit revenue growth and Geox forecast a 5 to 8 percent drop in revenue for the full year.
"Management expects to close full year 2010 consolidated sales with a decline in line with that recorded in September," it said, without providing figures for the month.
Tod's, controlled by Italian businessman and 19-percent owner of U.S. retailer Saks (SKS.N) Diego Della Valle, predicted on Thursday it would post "excellent results" in 2011.
Geox's sales of footwear, which represent 87 percent of Geox's turnover, fell 8 percent in the first nine months, while revenues from its clothing business grew 13 percent.
About 60 percent of Geox's turnover comes from foreign markets, including its core European market, where nine-month sales were down 9 percent.
However, Geox said year-to-date sales at directly operated stores rose 17 percent, adding that orders for the 2011 spring-summer season were up 2 percent.
($1=.7332 euros) (Additional reporting by Valentina Rusconi; Editing by Greg Mahlich)
© Thomson Reuters 2013 All rights reserved.