Crocs welcomes new chief marketing officer
Crocs Inc. has just announced the appointment of Andrew Davison as its new chief marketing officer. Davison will be responsible for leading all aspects of the footwear brand's marketing including the company's advertising, consumer promotions and online communications campaigns.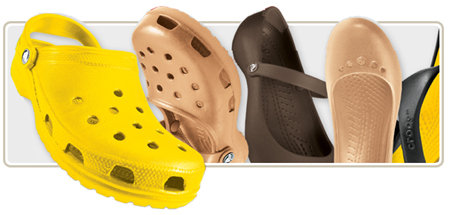 Crocs offers several shoe collections with more than 250 styles
Prior to joining Crocs, Davison served as senior director of digital innovation at Crispin Porter & Bogusky. Davison's past experience also includes co-founding and serving as chief executive officer of texturemedia, an award-winning interactive agency, from 2001 to 2008.
"Davison brings a wealth of marketing, branding and project development and innovation experience to Crocs," said John McCarvel, president and chief executive officer of Crocs, which currently has points of sale in 125 countries. "As new integrated marketing campaigns are developed and implemented, Davison will serve as a valuable resource and leader", he added.
Copyright © 2013 FashionMag.com All rights reserved.