Pure London expands into lingerie and kidswear
The last edition of fashion trade show Pure London, which recently took place on February 12-14, saw a record number of brands with over 1,000 exhibiting at the event, which was a first in the fair's history according to organisers. But they are not stopping there, as Pure London has also just announced its plans to expand its floor space for its next edition in August this year. By investing in an extra hall on the first floor of the Olympia Hall, its historic landmark, Pure London will be able to increase its existing areas and, above all, accommodate new ones.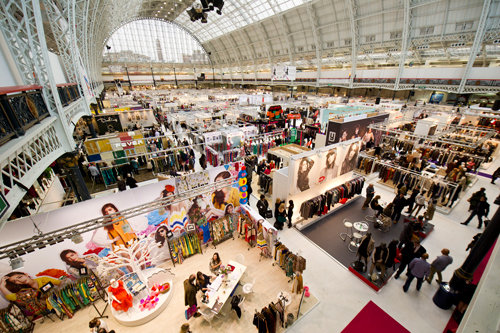 Pure London's February 2012 edition
One of the new sections, named Pure Body, will be dedicated to lingerie, underwear and other nightwear. Up until now, Moda Birmingham was the only British fashion trade show to offer brands in this segment.
But Pure London seems determined to up its game even further. The fair revealed that its upcoming event should also see the addition of children's fashion brands, which will exhibit their collections at its 'Spirit Young Fashion' section, a space dedicated to young fashion/streetwear. Its accessories segment will also be expanded, incorporating a new pavilion just for French brands. Pure London also announced that buyers can expect to see the creation of a 'Made in UK' area.
Pure London, which is organised by Emap, has decided to put back the date of its August edition in order to avoid a clash with the capital's Olympic Games. The fair will now take place from August 19 to 21.
By

Anaïs

Lerévérend
Copyright © 2013 FashionMag.com All rights reserved.