Christopher & Banks rejects buyout offer, adopts poison pill
Women's clothing retailer Christopher & Banks Corp rejected a $64 million unsolicited takeover offer from private equity firm Aria Partners, and put in place a takeover defense.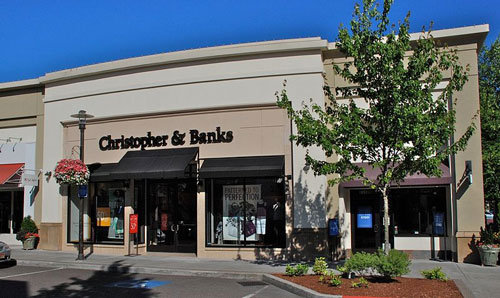 Photo: Steve Morgan
The operator of the Christopher & Banks and CJ Banks chains also adopted a shareholders rights plan, or poison pill, setting the trigger at 15 percent.
Aria's proposal does not reflect the long-term value stockholders are expected to get from the focus on the turnaround strategy, Christopher & Banks said on Friday.
The Plymouth, Minnesota-based company, whose chief executive Larry Barenbaum resigned in February, has been trying to cut costs and boost profitability by closing underperforming stores as part of its strategic initiatives.
These measures are expected to improve sales, margin, and cash flow performance in the second half of fiscal 2012 and beyond, the retailer said.
Christopher & Banks on Tuesday said it received a buyout proposal of $1.75 per share - a 51 percent premium to the stock's Monday close - from Aria, which owns 4 percent of Christopher & Banks shares.
The company, currently valued at about $54.7 million, had hired Piper Jaffray as an adviser to review Aria's offer.
Christopher & Banks shares, which have lost about a third of their value this year, closed at $1.49 on Thursday on the New York Stock Exchange.
© Thomson Reuters 2013 All rights reserved.