Puma warns on 2012 profit on weak European demand
The slowdown in European spending claimed another victim on Wednesday, with German sportswear maker Puma warning on 2012 profit, saying first-half net profit dropped 13 percent.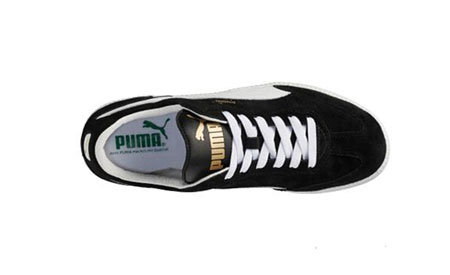 Photo: Puma
Puma is more heavily exposed than larger rivals Nike and Adidas to markets in western Europe, where the region's debt crisis has impacted consumer spending and unemployment among the young people targeted by sportswear makers is high.
Puma already put a disappointing first quarter down to wariness among European consumers, who make up around 45 percent of its total sales.
German retailer Metro has said that the European debt crisis is hurting shoppers in Germany, and profit warnings from the likes of Infineon and Salzgitter have also wrongfooted analysts.
In an unscheduled statement ahead of second-quarter results due next week, Puma said it now expected sales in 2012 to rise by around 3-7 percent, compared to a previous forecast for an increase of almost 10 percent.
Shares of Puma, which is controlled by French luxury goods group PPR slipped by 5 percent in early trade. PPR was down 1.7 percent.
Adidas, based in the same southern German town as Puma, opened 2 percent lower, making it the biggest faller on the German index of leading companies.
© Thomson Reuters 2013 All rights reserved.