De Beers profit halves as diamond buyers hold back
First-half profit halved at De Beers, the world's largest diamond producer by value, as trade buyers were held back by a lack of funds and worries over consumer demand.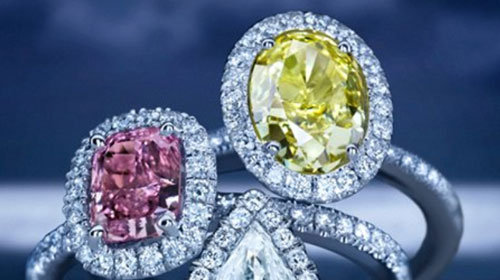 Photo: De Beers
The company, soon to be majority owned by miner Anglo American, faces tough times in the mid-stream - the section of the diamond market between the mine and the jewellery store.
It has taken the unusual step of allowing buyers of its rough diamonds such as cutting and polishing centres - known in the business as "sightholders" - to defer the purchase of as much as half their gem allocation until March 2013.
De Beers sells most of its gem-quality rough diamonds through "sights", sales usually every five weeks when trade buyers inspect their allocations of rough diamonds and decide whether or not to purchase them. They are normally allowed to defer their allocations only until the next sight.
"Of more importance is the second six months, which has started very slowly," analyst Des Kilalea at RBC Capital Markets said on Friday. "The sightholders will defer as long as they possibly can - why would you buy rough to start polishing unless you thought you were going to sell?"
Major Indian cutting and polishing centres are facing the impact of a weak rupee, while others struggle to raise finance to fund trade as banks rein in lending.
"Money available for lending is getting scarcer and scarcer... Prices increased quite a bit last year, therefore it is difficult for the pipeline to finance the carats they need," De Beers Chief Executive Philippe Mellier told reporters.
"If (customers) can't afford to buy, we have to adapt. This is why we have taken the extraordinary decision to defer up to 50 percent of (sightholders' allocation) up to March."
De Beers said first-half profit before finance charges and taxation dropped to $502 million, up from the second half of 2011, but less than half the level a year ago.
Total sales dipped to $3.3 billion from $3.9 billion in the first half a year ago, while diamond production dipped to 13.4 million carats as the producer continued to focus on repairs and maintenance, while it awaits improved demand from key clients.
"They will still be cash positive, but you can see from the way profits fell so much more than turnover that they'll have a pretty torrid second six months, unless the world improves markedly," RBC's Kilalea said.
Demand for gems was resilient in the industry's core Chinese and U.S. markets, De Beers said.
De Beers is expecting to produce 28 to 30 million carats for the full year, a dip from 2011 levels, despite a significant stoppage at its Jwaneng mine, where production has been suspended since June 29 after a slope collapse. It expects operations to restart in the next few days.
Industry commentators have suggested rough prices have fallen 15 percent or more this year.
De Beers, which declined to comment on price other than to say levels had remained "stable", said it sold "slightly in excess" of diamonds produced in the first half. RBC's Kilalea warned it could sell well below the $3.1 billion notched up by De Beers' diamond trading company in the first six months.
Anglo American, which owns a 45 percent stake in De Beers, agreed in November last year to take majority control of the miner by buying out the Oppenheimer family stake.
Mellier declined to comment on whether Botswana would take up its pre-emption right and buy part of the Oppenheimer stake itself - potentially raising its minority share of De Beers to 25 percent from 15 percent. Botswana is widely expected to pass, leaving Anglo with 85 percent of the diamond giant.
The Oppenheimer sale is expected to close by the end of the third quarter and as early as next month.
© Thomson Reuters 2013 All rights reserved.