Platinum miner Lonmin slashes spending plans
Platinum miner Lonmin has slashed spending plans up to 2014, holding back a push to ramp up key shafts in order to preserve cash as it warned poor demand and weak prices battering the sector could persist for longer than expected.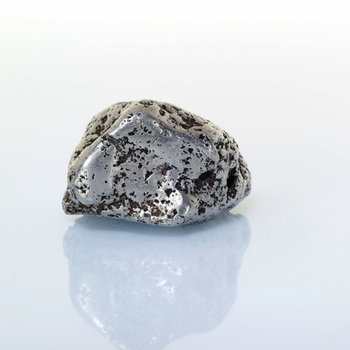 Platinum - Photo: Corbis
Platinum miners - focused in South Africa, home to some 80 percent of reserves - have since 2008 been facing growing margin pressure from soaring costs, increasingly militant unions and, since last year, government-imposed safety stoppages. A lacklustre European economy has also weighed on demand for the precious metal, used mainly in auto catalysts and jewellery.
Lonmin, the third-largest platinum miner, said on Thursday it had trimmed 2012 spending by $20 million to $430 million, but cut its plans for its 2013 and 2014 financial years to just $250 million - little more than that necessary to sustain operations - as it deferred investment in its Hossy, K4 and Saffy shafts.
It had hoped to ramp up those key growth shafts swiftly, to bring down the overall cost of producing an ounce of metal.
Lonmin's capital expenditure blueprint had included roughly $450 million a year until 2015 to boost production to 950,000 ounces a year, from 750,000 targeted for 2012.
Shares in Lonmin, seen by analysts to have one of the weakest balance sheets in the sector, rose in early trade on the news it had become the latest platinum miner to cut back to preserve cash. Even a slower ramp up at Saffy and cost control, analysts said, should help improve costs.
At around 1200 GMT the stock was up 4.6 percent at 699 pence, outperforming a virtually flat sector.
"The key concern that has really been hammering them of late is around the balance sheet, and what they are doing today is addressing that and addressing it quite comprehensively," analyst Alison Turner at Panmure Gordon said.
"They haven't played around the edges - they have slashed capex as far as they possibly can, taking it right down to what is effectively sustaining capital."
With platinum prices wallowing around 2012 lows, at levels last seen in late 2009, Lonmin is the latest miner to cut back on investment. Anglo American Platinum, the world's largest platinum producer, again cut spending plans earlier this week as it undertakes a major review, while smaller players like Aquarius have also scaled back activities.
Less investment, though, has also already meant less jobs, and South Africa's influential unions are threatening action. The National Union of Miners on Thursday protested that Amplats plans to cut more than 700 workers.
REVIEW
Lonmin, which saw third-quarter platinum sales dip just over 6 percent, said it was keeping its 2012 sales target but said its 2013 target would now be flat at 750,000 platinum ounces.
It is also sticking to its unit cost target of 8.5 percent, in line with wage inflation, though it will have to rely on efficiencies rather than significantly boosting production to reduce the price of producing an ounce of platinum.
But the miner, which faces debt covenants of 3.75 times net debt to core profit, said it was embarked on a "thorough review of our growth strategy, future production profile and consequent capital investment programme".
"Whilst we believe that the long term industry fundamentals for (platinum group metals) demand remain sound, the current lacklustre demand for PGMs and the weak pricing environment, may persist for longer than we had previously anticipated," it said.
"This review is ongoing and we are examining all cash conservation and cost-saving measures available to us."
The miner said it could also consider tapping debt markets.
Lonmin, which saw pretax profit tumble to just $18 million in the first half to the end of March, is due to report full-year results in November.
© Thomson Reuters 2013 All rights reserved.