Adidas scores with Euro 2012 as Reebok stutters
Sports apparel maker Adidas predicted 2012 earnings at the top end of its target thanks to a summer of sports, even as sales at its Reebok brand slumped 26 percent in the second-quarter on problems in India and the loss of the NFL contract.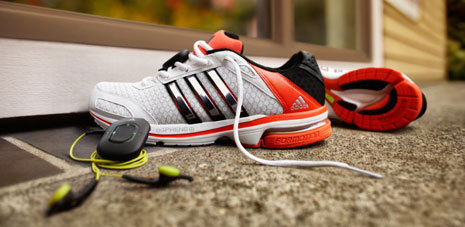 Photo: Adidas
Germany-based Adidas said on Thursay its performance was being helped by its sponsorship of the London 2012 Olympics and the Euro 2012 soccer tournament this summer, which have given its three-stripe brand a visible presence on television screens all over the world for most of the summer.
Local rival Puma warned on profit last month as shoppers in Europe, its biggest market, held back on spending, while market leader Nike missed quarterly estimates and said orders for future delivery were slowing.
"Our clear victory in the summer of football, our increased operating margin and our excellent inventory management show we have the right formula to preserve and sustain our positive earnings," Chief Executive Herbert Hainer said in a statement.
Adidas said it now expected earnings per share in 2012 of between 3.68 euros and 3.75 euros ($4.53-$4.61), compared with a previous target for between 3.58 euros and 3.75 euros. It kept a forecast for overall sales to grow by almost 10 percent.
In the second quarter, sales growth in China slowed to 13 percent from the 26 percent reported in the first quarter.
The group did not provide any further details on the situation at Reebok India, where Adidas said in April it had uncovered "commercial irregularities" that would result in reorganisation costs of up to 70 million euros.
The group reported second quarter sales up 7 percent at constant currency rates to 3.517 billion euros and operating profit of 256 million, slightly above analysts' forecasts for sales of 3.496 billion and operating profit of 243 million euros.
© Thomson Reuters 2013 All rights reserved.